Auto updates
A brief introduction of the auto-updates feature.
Quark comes pre-built with auto-updates feature. But this feature is only supported in a few distributions.
Auto-updatable distributions
MacOS: DMG
Linux: AppImage
Windows: EXE
Since Quark is currently a beta software, we are shipping updates almost daily. It is highly reccomended that you only download these distributions to get the latest features and bug fixes.
Release channels
We support 2 release channels.
Insiders release: Insiders has the most recent code pushes and may lead to the occasional broken build. New releases are published almost every other day.
Stable release: Only stable releases are published on this channel. This channel may be updated once a month.
By default, your release channel is set to Stable. You will need to change this setting to move to the insiders release.
Selecting the release channel
You can select the release channel from settings. (Settings > General > Auto Updates > Release channel)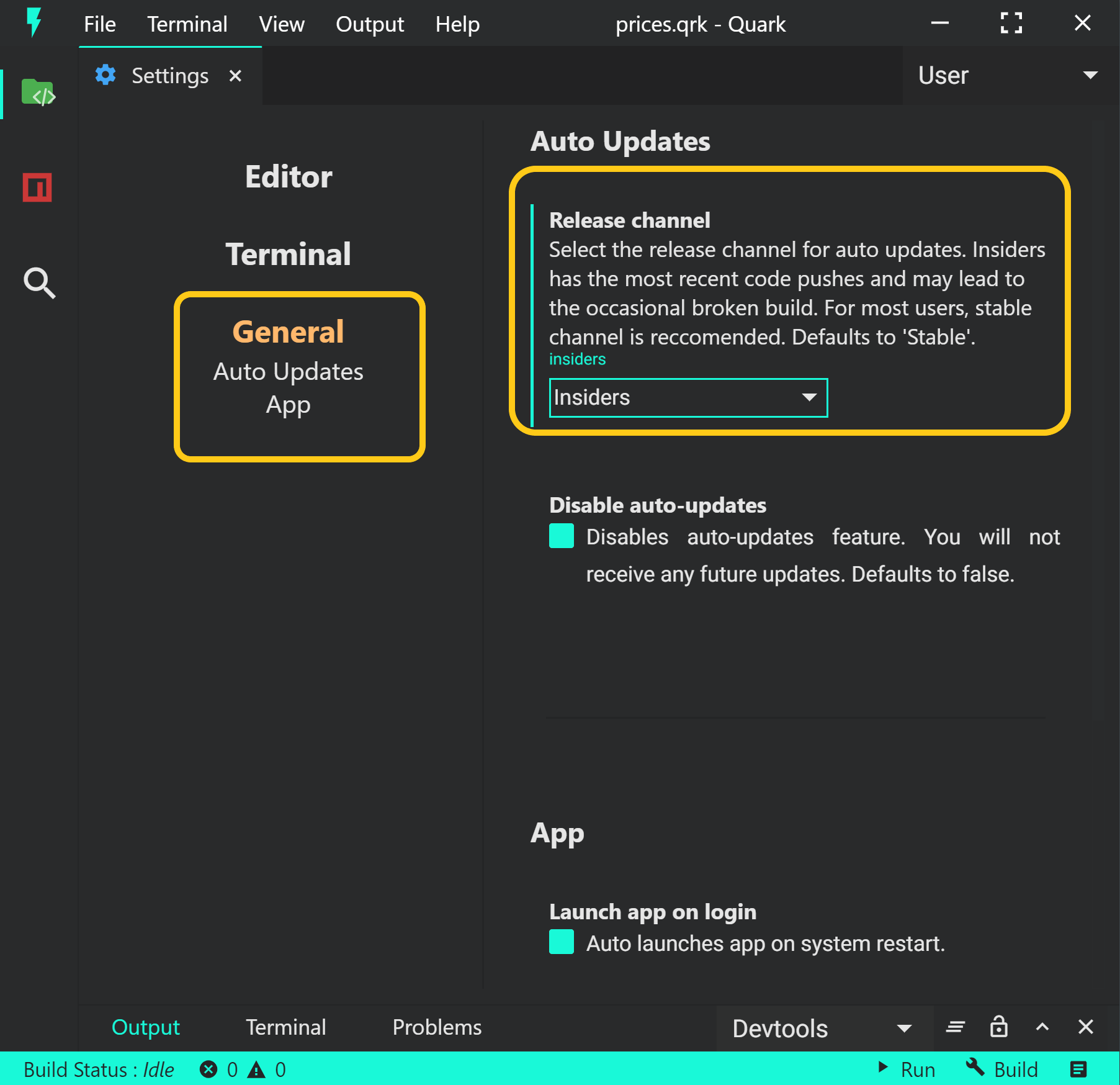 Disabling auto-updates
You can optionally choose to disable auto-updates feature from Settings > General > Auto Updates > Disable auto-updates